Keith Wiederwax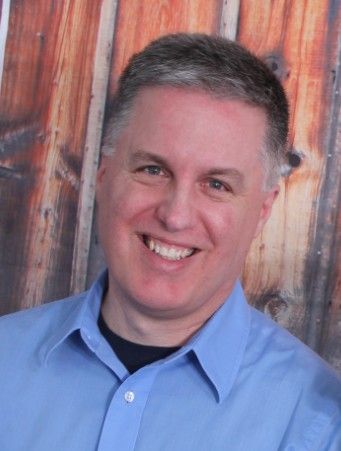 Executive Director
Keith Wiederwax grew just outside of Philadelphia, in New Jersey and was saved as a child. He has worked in various roles for the U.S. government, private industry, and several ministries. Keith's love for missions started at Awana Clubs International where he was blessed to see firsthand what God was doing and what the spiritual conditions were really like in other countries.
In 2015, Keith was introduced to World Team and became World Team USA's first regional mobilizer in the Midwest. He started serving as the Executive Director for World Team in 2019. He loves engaging with people, churches and ministries who have a heart for missions and playing a part in the journey of those interested in serving with World Team.
Rev. Fred Tham
Chairman of the Board
Rev. Fred Tham has a passion for world missions, the local church, and discipleship. These three areas reflect the heart of World Team, so his involvement is a very natural fit. In 1995 Pastor Fred co-led a World Team short-term mission trip to tribal areas in remote Irian Jaya, Indonesia.
He has gone on mission trips to Communist Russia, Latvia, inner-city Jamaica, and poverty-stricken countries such as Bolivia, Peru, and the country of Bangladesh. During these trips, and through his prior experience living and working internationally as a systems engineer, Fred has developed a passion for the urgent relevance of the Gospel to all people groups, and particularly to this generation.
Pastor Fred has served on the Board of Directors at World Team since 1999. He has also participated for several years on the Board of World Team International. Currently he leads as Chairman of the Board at World Team. Fred is also Pastor of the English-speaking Congregation at the Milliken Gospel Church in Markham, ON and doctoral candidate at Knox Theological Seminary in Fort Lauderdale, Florida. He and his wife Katherine are thankful to be parents of three wonderful sons.
Samantha Manaloto
Financial Administrator/Office Manager
Samantha began serving with World Team in the finance department from 2001-2004. She then moved to the corporate finance world for several years before returning to World Team as Financial Administrator in 2011. Samantha brings a clear passion for serving God in missions by utilizing her gifts and abilities in the area of finance and financial administration. Samantha is a graduate of Sheridan College (Business Accounting degree) and enjoys using her skills and gifting in finance to further God's kingdom both at World Team and in her local church, Harvest Bible, Brampton.